Employee Benefits & ERISA
Attracting & Retaining Workers That Keep Your Business Thriving
As employers navigate workplace challenges including changing workplace demographics, increasing worker mobility and an ever-changing legal landscape, our employee benefits team is well poised to advise employers on the employee benefits programs that will attract, motivate and retain workers.  Our employee benefits team has extensive experience advising employers on compliance with complex employee benefit program requirements. Our team is well-versed in every facet of employee benefits law and will advise you on the laws and regulations covering tax-qualified retirement plans, as well as health, welfare and other fringe benefits, and employee benefits matters that arise in corporate transactions.
Share
Awards
Chambers USA
Practice ranked in New York (Band 4) and Massachusetts (Band 3) for Employee Benefits & Executive Compensation.
Chambers USA
Attorneys ranked nationally in Massachusetts and New York for Employee Benefits and Executive Compensation.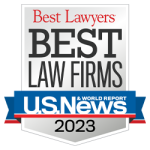 U.S. News and Best Lawyers®
Ranked Nationally for Litigation – Intellectual Property and Litigation – Patent "Best Law Firms 2023"
LexBlog
Practice blog ranked the #1 Employment & Labor Blog, Am Law 200 Blog Benchmark Report
LexBlog
Practice blog ranked #10 in the Top 30 Am Law 200 Blogs, Am Law 200 Blog Benchmark Report 
Legal 500 United States
Ranked Band 3 in Employment Benefits and Retirement Plans (2023)
Our Experience
1000+
Collectively handled employee benefits aspects of 1,000+ corporate transactions
7
Benefits-related books published
Our Approach
Mintz's Employee Benefits and ERISA lawyers know every facet of employee benefits law, including the design, structure, implementation, administration, and termination of all types of retirement, executive compensation, and health and welfare benefit plans. We advise our foreign and domestic clients, including taxable and tax-exempt entities, from many different industries, on compliance with the state and federal requirements governing employee benefits and compensation arrangements. In the corporate transaction setting, we guide our clients through a myriad of employee benefit and compensation issues as they transition employees and terminate or merge plans.  We collaborate with human resources (HR) departments, in-house counsel, and other benefits professionals to achieve sound, cost-effective results through a responsive approach that puts our clients' business goals first. 
Recognizing that rules and regulations for plan design, funding, and compensation keep changing, we stay in constant contact with our clients, interpreting regulatory shifts and delivering practical, easy-to-understand solutions. Our Employee Benefits and ERISA lawyers not only provide outstanding support to clients on current issues as they arise, but also stay ahead of the curve on a variety of significant issues.
Areas of Focus
Employee welfare benefit plans (including group health plans, cafeteria plans, wellness programs, mental health parity, on-site clinics, health savings accounts, and telemedicine, and COBRA requirements), and multi-employer plan withdrawal liability
Design, administration, compliance, and termination of qualified benefits plans (such as 401(k), 403(b), profit-sharing, and pension plans), as well as nonqualified deferred compensation arrangements (including top hat plans and SERPs)
Benefits-related support on corporation transactions, including drafting, review and negotiation of purchase agreements, due diligence, treatment of equity, change in control and employment agreements, 280G parachute analysis and cleansing votes, and post-closing benefits structure
ERISA compliance (advice on plan governance, fiduciary training, and cybersecurity risks for employee benefit plans), the Affordable Care Act, the Internal Revenue Code, the SECURE 2.0 Act, the CARES Act, and other laws affecting employee benefit plans
Negotiating severance, vendor, trust, investment management, and service provider agreements
State paid family and medical leaves and parental leave compliance
457(f) plans for not for profit entities
Severance plans, and other benefits programs
Our Clients
Multinational and U.S. corporations
Hospitals and integrated health care systems
Tax-exempt colleges, universities, and independent schools
Hedge funds and private equity pools
C-Suite Executives , Founders, and Directors
Multiemployer TAFT Hartley Funds

Employee benefits consultants and brokers
Trade associations
Health insurance issuers
Advising clients across industries, including: financial services, healthcare, technology, media, telecommunications, hospitality, retail
Thought Leaders on Key Changes in the Law & Workplace Evolution
ERISA Fiduciaries: Plan fiduciaries are increasingly more concerned about the management of their retirement plans and investments. Proper management of their health and welfare programs is also of increasing concern.  Mintz advises plan sponsors and benefits committees on fiduciary governance of their benefit plans and development of best practices. 
Artificial Intelligence & Employee Benefits: We bring our knowledge and experience to counsel clients that are digitally transforming their business on the use of automation and artificial intelligence in the workplace and the related implications for employee benefits for their changing workforce.
Cryptocurrency: Interest in crypto investments has been rapidly increasing. Amid this growing interest, employers seeking to offer their employees innovative compensation and benefits programs are weighing the pros and cons of designing compensation programs to pay employees in the form of cryptocurrencies. At the same time, benefit plan fiduciaries have been cautioned to consider whether cryptocurrencies should be available as plan investments. Mintz has been breaking down the key considerations for many employers as they consider this option.
Cybersecurity for Benefit Plans: Ongoing advancements in technology and the novel cybersecurity risks that those advancements bring create concerns for both the security of employee data that is collected, transmitted, processed, and stored for employee benefit plans, and the security of the assets in participant accounts.  In light of Department of Labor guidance, our team advises plan fiduciaries on the development of prudent policies and procedures to mitigate cybersecurity risks and secure information and data. We often partner with our data privacy/security colleagues to address interplay of state and other laws with benefit plan data considerations.
Advice on Best Practices
Clients value our ability to proactively advise on changes in the law that impact employee benefits, and provide forward-thinking advice to benefit plan sponsors that seek to offer their workers attractive benefit plan program.  
What Our Clients Are Saying
Mintz is a very strong team, an excellent resource and highly valued. They are a very important part of our value and client service structure.
Client
Chambers
Meet Mintz
Our attorneys leverage their experience on your behalf. We'll partner with you to minimize your risk and liability.
Member
Member
Of Counsel