Bringing Your Plans to Life While Contributing to a Sustainable Environment
In the complex maze of environmental laws, identifying the pertinent requirements can be difficult. Implementing cost-effective and efficient solutions can be even more challenging. Mintz brings decades of knowledge on the full range of environmental issues affecting your business — from project planning and permitting to representing clients in cutting-edge litigation. That's why General Electric has looked to Mintz for 20 years. As it did for its recent high-profile headquarters relocation to Boston.
Share
Awards
Chambers USA
Practice ranked Band 1 in Massachusetts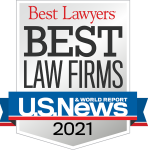 U.S. News and Best Lawyers®
Nationally and Regionally Ranked, Securities / Capital Markets Law, "Best Law Firms"
American College of Environmental Lawyers
Chair of the Practice is a Fellow
Our Experience
Case Study
Mintz assisted a global gaming resort with redeveloping a Brownfield site. Mintz attorneys advised the client on risks related to contamination on the former chemical manufacturing site and helped the client defend its construction permits, Chapter 91 license, and MEPA certificate.
30
We have represented our top 2 clients, GE and Harvard University, for a combined total of over 30 years.
Case Study
Mintz counsels Harvard University regarding its ownership of Allston Landing, the site of a Massachusetts Turnpike interchange and former railyard. Mintz negotiated an agreement that included remediation of earlier contamination and assists Harvard in dealings with Massachusetts state agencies.
Our Approach
Our attorneys know the lay of the land and apply forward-thinking, practical knowledge to bring our clients' projects to life. We often succeed where those with less experience would not. We stay on top of the regulatory developments around the corner. Then we use that insight to advise on compliance strategies that prevent liability while contributing to a safer and more sustainable environment.
Areas of Focus
Brownfield remediation and redevelopment
Regulatory compliance and permitting
Enforcement defense
Cleanup cost recovery
State and federal Superfund/RCRA representation
Transactional representation
What Our Clients Are Saying
"Mintz and ML Strategies were the perfect partners, bringing together a broad range of legal expertise, strategic government relations thinking, and a deep understanding of all things Boston."
Ann R. Klee
Former Vice President Environment, Health & Safety at GE and Boston Development and Operations; Former President, GE Foundation
"What I really value is their ability to give strategic advice; the ability to not just point out risks but to provide strategic advice that displays deep understanding of the company's needs."
Client
Chambers USA
"They are the go-to environmental practice in New England. They have leading expertise."
Client
Chambers USA
Meet Mintz
Our team's lead attorneys have decades of experience developing cost-effective solutions to
environmental challenges.