Knowledge of the Technology Sets Us Apart
​At the core of Mintz's patent litigation success is our deep understanding of client technologies. Whether defending against claims of infringement or enforcing a client's exclusive patent rights, we develop and execute legal strategies informed by that knowledge. That is why companies like Globalfoundries, Glycosyn and Shopify have entrusted us with the protection of key innovations and related exclusive patent rights.  
Share
Awards
Patexia
Ranked by Patexia among the Top 10 Best Performing Law Firms Representing Complainants and 13 attorneys ranked in Best Performing ITC Attorneys Representing Complainants (2023)
Chambers USA
Five attorneys recognized by Chambers USA as leading IP practitioners in CA and MA, practice Chair recognized as leading ITC Patent Litigation practitioner nationally, and MA IP practice recognized as a regional leader (2022) 
Best Law Firms 2023
Ranked Nationally for Litigation – Intellectual Property and Litigation – Patent "Best Law Firms 2023"
IAM Strategy 300
Several Mintz attorneys recognized among "The World's Leading IP Strategists" (2017-2023)
Managing Intellectual Property
Chair of the IP Division and Leader of Patent Litigation and Monetization practice short-listed for Top Practitioner of the Year (Litigation) in Massachusetts by Managing Intellectual Property (2021 – 2023)
IAM 1000
Firm ranked by IAM 1000 as Silver - for MA Litigation and has several attorneys listed to "World's Leading Patent Practitioners" (2023)
Our Experience
Case Study
For Kowa Pharmaceuticals and Nissan Chemical, Mintz sued nine generic drug makers that had filed Abbreviated New Drug Applications (ANDA) with the FDA. The court upheld the validity and infringement of all asserted claims in two patents for the cholesterol drug Livalo®.
Case Study
Mintz secured dismissal of an EDTX patent infringement case against NextGen Healthcare Information Systems that targeted NextGen's Patient Portal program. The appellate court affirmed that patents directed to longstanding methods of organizing human activity are patent-ineligible subject matter.
Case Study
Mintz helped patent prosecution client Glycosyn defend its exclusive patent rights against the company's largest competitor, a global company selling infringing ingredients used in baby formula.
Our Approach
Patent litigation demands a significant investment of your time and capital. We understand this and work with you to develop and execute litigation strategies that align with your business goals. Each case is unique to the client. One client may want to go to the mat. Another may need to clear the board quickly and move on. Mintz gets it. At the outset — before putting a strategy into place — we help each client assess the options.
Know the Technology
Advanced electronics
Software
Pharmaceuticals
Biotechnology
Medical devices
Know the Venue
We litigate in the most active patent venues in the US, and coordinate litigation in key global jurisdictions like Germany, China and the UK. In addition to litigating cases in leading district courts like the Eastern and Western Districts of Texas, District of Delaware, Eastern District of Virginia, District of Massachusetts and the Northern, Southern and Central Districts California, among others, we are also one of the most active firms handing Section 337 investigations at the International Trade Commission. We use our experience in these courts to build venue- and judge-specific guidance into our litigation strategies.  
​Know the Competition
Because we successfully handle cases on behalf of patent owners and accused infringers, we know patent litigation from both sides of the "v." We understand how the other side approaches strategy. And that ability to think like the competition gives us an edge. We also know many of the attorneys who frequent patent litigations — an invaluable advantage when setting a course with a client.
International Arbitration
Parties are increasingly resolving intellectual property disputes, including those involving patents, through international arbitration. Singapore and France are two important jurisdictions that have passed legislation expressly stating that IP disputes may be arbitrated in those jurisdictions, and there are very few jurisdictions left that prohibit arbitrating IP disputes altogether. And as the Unified Patent Court continues to take shape, it is creating within its structure a Mediation and Arbitration Centre. The firm's attorneys have decades of experience handling multinational arbitrations involving a variety of technologies, ranging from cutting-edge life science innovations to state-of-the-art high tech. Such arbitrations involve parties and transactions from around the globe, including the United States, Canada, the People's Republic of China, France, Germany, Japan, Mexico, Singapore, South Korea, Taiwan, and the United Kingdom. We have handled arbitrations under the rules of globally-accepted arbitration institutions such as the American Arbitration Association, International Chamber of Commerce, Stockholm Chamber of Commerce, International Center for Dispute Resolution, Singapore International Arbitration Center, and more. For more on our experience in this area, visit the Arbitration practice page.
International Comparative Legal Guide Patents 2021
| | |
| --- | --- |
| The Mintz Intellectual Property Team authored the USA Chapter in "Patents 2022", International Comparative Legal Guides' annual publication providing cross-border insight into patent law. | |
What Our Clients Are Saying
It is easy to get frustrated with attorneys who only ever present pluses and minuses without taking a position. The folks at Mintz are not like that — they are practical and always willing to provide concrete advice and strategic direction.
Client in IAM 1000
Meet Mintz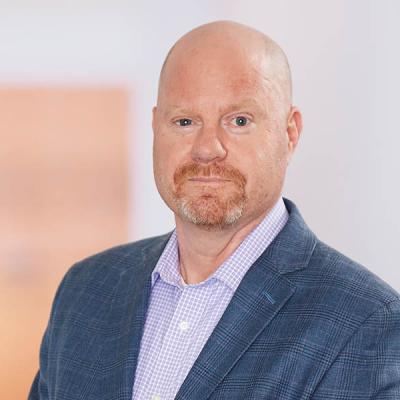 Member / Chair, Intellectual Property Division