FTC and DOJ Issue Proposed Updates to Antitrust Guidelines for Licensing IP
For the first time in 26 years, the FTC and DOJ (the "Agencies") have issued proposed updates to the Antitrust Guidelines for the Licensing of Intellectual Property, last revised in 1995. The intervening quarter century brought stunning technological advancement, during which time Agencies, courts, and legislators have attempted to apply IP protections in rapidly changing markets without stifling innovation or commerce. The modest proposed revision to the Guidelines evaluates the current landscape and seeks to formalize new standards, settle some disputes, and reflect certain statutory and case law advancements.
For example, the patent and copyright terms have been updated to match revised statutory limits. The Proposed Guidelines also now include the Defend Trade Secrets Act of 2016, which offers necessary protection for a wealth of developing technologies, and created a new federal cause of action for misappropriation of trade secrets. Two Supreme Court cases are also reflected in the revisions, which established that (1) the "tying" of patented products with unpatented products does not violate the Sherman Act, and (2) that the century-old per se illegality test for the evaluation of vertical resale price maintenance has been abandoned in favor of the pro-competitive 'rule of reason' test.
Notably, the Agencies received 24 comments on the Proposed Guidelines from across the IP spectrum. From these comments it appears that there is one thing industry leaders, economists, academics, and consumer groups all agree on: the Proposed Guidelines do not delve into the issue of standard essential patents ("SEPs") and their licensing on F/RAND terms. This is a key current issue in the IP space, yet the closest the Proposed Guidelines appeared to come to addressing SEPs was a statement that reinforces the Agencies' "longstanding view" that "the antitrust laws generally do not impose liability upon a firm for a unilateral refusal to assist its competitors, in part because doing so may undermine incentives for investment and innovation."
The silence on SEPs was met with both criticism and praise. For example, a comment provided by a group of Law and Business Scholars noted that the Agencies' failure to include any SEP or F/RAND related guidance was particularly odd in light of the significant body of agency guidance on the topic over the last few years.[1] From 2007 through to 2015, both Agencies produced policy statements and orders and consent decrees on SEPs, while the Justice Department issued at least four Business Review Letters on the topic.
Nokia commented that there is no need to add new guidelines on SEPs or FRAND, as the principles stated in the existing guidelines "apply equally to the licensing of SEPs" and that "recent pronouncements issued by courts and antitrust agencies provide enough guidance for stakeholders to resolve possible disputes on FRAND licensing in a way that best balances the interests of SEP holders and implementers of standards." For its part, Panasonic argued against limiting injunctive relief for FRAND declared SEPs because the relevant markets, market dominance, and market competition issues vary with the assertion of SEPs.
Combined statements were also submitted. Twelve companies, including Apple, Tesla, Intel and HP, together commented that they agree with the "substantial guidance" the Agencies have already provided and emphasized the "Agencies previously-expressed concerns regarding the special circumstances attendant to SEP licensing, and potential 'hold up' or other abuses that can arise in connection with SEP licensing." The App Association, comprised of "thousands of small and midsized entities," sought formal agency guidance on SEP licensing. It argued that large entities holding many SEPs pose a "major threat to the competitiveness of any industry that relies on standards in its innovation cycle" because these "owners of FRAND-committed SEPs are flagrantly abusing their unique position by reneging on those promises with unfair, unreasonable, or discriminatory licensing practices."
Finally, an interesting comment on the issue came from ITC Commissioner F. Scott Kieff in his individual capacity. Professor Kieff stated that the recent opinion from the European Court of Justice in the Huawei Technologies Co. Ltd v ZTE Corp., ZTE Deutschland GmbH case may suggest "the emergence of an international norm" for evaluating the holdup/holdout issue when licensing SEPs. However, the test announced in the Huawei opinion is limited to standard essential patents whose owners have affirmatively committed to license on F/RAND terms. If this test were to be endorsed by the ITC, under Federal Circuit precedent it would likely extend to all patents found to be standards essential regardless of whether the owner committed to license on F/RAND terms.
The Agencies may make revisions to the Proposed Guidelines before finalizing, but for now the Agencies are steering clear of a hot-button issue at the intersection of IP and antitrust law.  Those waiting for the Agencies to formally weigh in on SEPs will continue their wait.
***************************************************************************
[1]/Agency Policy Statements (The DOJ's 2007 Antitrust Enforcement and IPR Report; The FTC's 2011 Evolving IP Marketplace Report; The FTC's 2012 Public Interest Statement to the ITC; The Joint DOJ-USPTO 2013 Policy Statement on SEPs and FRAND); Business Review Letters (The DOJ's 2006 Business Review Letter relating to VITA; The DOJ's 2007 Business Review Letter relating to IEEE: The DOJ's 2013 Business Review Letter relating to IPXI; The DOJ's 2015 Business Review Letter relating to IEEE); Orders and Consent Decrees (The FTC's 2008 Consent Decree in N-Data; The FTC's 2013 Order in the matter of Robert Bosch GmbH; The FTC's 2013 Order in the matter of Google/Motorola Mobility)
Authors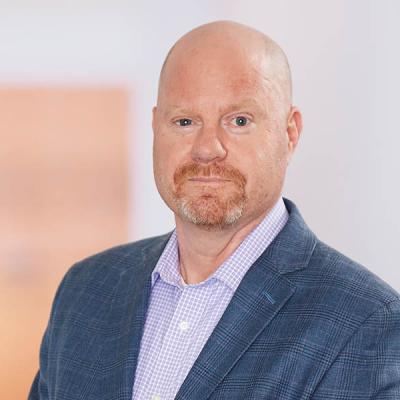 Member / Chair, Intellectual Property Division
Michael T. Renaud is an intellectual property litigator and patent strategist who helps Mintz clients protect and generate revenue from their patent holdings. Clients rely on Mike's counsel on complex and sensitive licensing agreement negotiations, acquisitions, and other technology transactions.
Robert G. Kidwell is a Mintz attorney who counsels clients on business strategies, regulatory matters, policymaking and lobbying, compliance issues, privacy, and litigation. He defends clients in class action and competitor litigation, and guides transactions through merger reviews.
Andrew H. DeVoogd is a patent litigator and trial attorney whose practice encompasses a wide range of technologies. He represents major technology companies in International Trade Commission investigations, and shares his insights on Mintz's IP Viewpoints.
Marguerite McConihe is a litigator and intellectual property transactional attorney at Mintz. She counsels clients on maximizing the value of their IP and technology assets, including trade secrets, patents, copyrights, and trademarks. Marguerite's clients are in various technology fields.