Insights Center
Thought leadership, news, events — you will find them all here, right at your fingertips. We've consolidated the firm's most popular content in one, easy to search location. Enter a key word or phrase to find pertinent blog posts, articles, press releases, and upcoming events.
News & Press Releases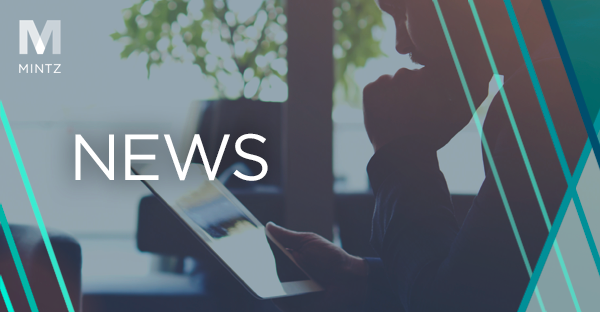 Mintz Member and Chair of the Firm's Intellectual Property Division Michael Renaud was quoted in an article published by Managing IP on a recent judgment issued by the U.S. Court of Appeals for the Fifth Circuit in HTC v Ericsson. In the article, Mr. Renaud commented on how the ruling indicates an emerging trend of U.S. courts rejecting the Smallest Saleable Patent Practicing Unit (SSPPU) argument made in the context of a fair, reasonable, and non-discriminatory (FRAND) dispute governed under European Telecommunications Standards Institute (ETSI)'s Intellectual Property rules.