Karen S. Lovitch
(she/her/hers)
Chair, Health Law and Health Care Enforcement Defense Practices
+1.202.434.7324
Karen draws from her deep health care regulatory knowledge to provide legal and practical business counsel to clients across the health care and life sciences industries. Recognized by a client in Chambers USA as an "absolute star attorney in the area of health care compliance," Karen applies this foundation when representing clients in state and federal government investigations, transactions, and day to day regulatory and operational matters. She is known and highly regarded for her commitment to providing exceptional client service and her unique ability to guide clients through the complex maze of regulatory and business issues, providing holistic guidance on both to in-house counsel. Karen is the Chair of the firm's Health Law and Health Care Enforcement Defense Practices and is a former member of the Policy Committee. 
Karen's substantial health care regulatory and compliance background includes advising clients on matters pertaining to the federal anti-kickback statute, the Stark law, state statutes prohibiting kickbacks and self-referrals, Medicare and Medicaid program requirements, the Clinical Laboratory Improvement Amendments of 1988 (CLIA), the federal Physician Payments Sunshine Act, and state licensure laws. She routinely works with clients to develop and implement health care compliance programs in order to avoid the government spotlight, oversees internal investigations, and advises clients on the legal, practical, and fraud and abuse implications of business arrangements and sales and marketing practices.
In the transactional context, Karen serves as health care regulatory counsel to clients across the industry, including private equity firms and other investors, in mergers, acquisitions, and other transactional matters. Karen has led many complex due diligence projects involving health care companies in a vast array of industry areas, including behavioral health, laboratories, diagnostic companies, hospice and home health providers, and benefit management companies, to name a few. 
In addition to counseling health care and life sciences entities on regulatory matters arising in connection with transactions, Karen represents clients subject to federal False Claims Act investigations and qui tam litigation, state investigations involving false claims/insurance fraud, state and federal surveys and inspections, and state licensure proceedings. Her extensive experience representing clients in high-stakes government investigations has involved the negotiation and structuring of settlement agreements with the US Department of Justice and its US Attorneys' Offices and state Attorneys' General Offices, as well as corporate integrity agreements with the Department of Health and Human Services Office of Inspector General. In the negotiation of a recent significant settlement on behalf of a client with several US Attorneys' offices and the Department of Justice, Karen successfully negotiated no admission of liability or implementation of a corporate integrity agreement. 
Karen also specializes in the representation of laboratories and diagnostics companies. She regularly counsels on compliance with CLIA and state laboratory licensure laws, federal and state limitations on billing for diagnostic services, and legal restrictions on sales and marketing activities. Karen has served as regulatory counsel in a number of mergers and acquisitions involving laboratories and diagnostics companies and has represented numerous laboratories and diagnostics companies in state and federal government investigations.
She is a frequent author and speaker on regulatory and compliance issues confronting the industry, and editor of the firm's Health Care Viewpoints.
Education
American University (JD, magna cum laude)
West Virginia University (BA, summa cum laude)
Experience
Transactions
Served as health care regulatory counsel to TPG Capital in its new partnership with existing investors, Summit Partners and Silversmith Capital Partners, to back outpatient behavioral health services provider, LifeStance Health.
Served as health care regulatory counsel to Kindred Healthcare, a specialty hospital company focused on acute care, and private equity firm TPG Capital in the sale of Kindred Healthcare to national health services provider LifePoint Health, launching the combined company ScionHealth.
Advised a consortium of investors led by TPG Capital and Welsh, Carson, Anderson & Stowe in their $4.1 billion acquisition of Kindred Healthcare, Inc. (NYSE:KND) and their $1.4 billion acquisition of Curo Health Services. The Kindred Healthcare transaction was recognized by The Deal as the 2018 Private Equity Deal of the Year.
Provided health care regulatory advice to Myriad Genetics, a Nasdaq-listed molecular diagnostics company, in its acquisition of Assurex Health, an informatics-based precision medicine company.
Served as health care regulatory counsel to Miraca Life Sciences, Inc., in the sale of the company to Avista Capital Partners.
Investigations
Negotiated the settlement of a five-year False Claims Act investigation conducted by multiple U.S. Attorney's Offices and DOJ's Civil Division on behalf of a national health care provider. We successfully convinced the Office of Inspector General for the Department of Health and Human Services not to pursue a Corporate Integrity Agreement.
Represented a national health care provider in a False Claims Act investigation conducted by the U.S. Attorney's Office for the Southern District of New York. The government ultimately declined to intervene, and the relator chose to voluntarily dismiss the case.
Counseled a specialty laboratory regarding whether and how to make a self-disclosure related to a Medicare overpayment and met with the U.S. Attorney's Office regarding the self-disclosure, which did not lead to further investigation or enforcement action.
Served as lead counsel to two national independent laboratories in a federal investigation of violations of the federal False Claims Act based on billing and sales/marketing practices as well as quality of care allegations. The government filed a notice of non-intervention, and the parties reached a settlement through mediation favorable to the laboratories. 
Represented a national health care provider in a False Claims Act investigation conducted by the U.S. Attorney's Office for the Northern District of Ohio. Following the government's declination, the court dismissed the case upon the provider's motion and refused to allow the relator to amend his complaint a second time.
Recognition & Awards
Included on the Washington DC Super Lawyers: Health Care list (2017 – 2022)
Chambers USA: District of Columbia – Healthcare (2014 – 2022)
Recognized by The Legal 500 United States for Healthcare: Service Providers (2014 – 2022)
Phi Beta Kappa
Best Lawyers in America: Health Care Law (2021 – 2022) 
Involvement
Membership Committee, The Women Business Leaders of the U.S. Health Care Industry Foundation
Board Member, DC KinCare Alliance
Board Member, DC SCORES (2013 – 2016)
Board Member, Suited for Change (2007 – 2010)
Foster Parent, Mid-Atlantic German Shepherd Rescue
Recent Insights
Events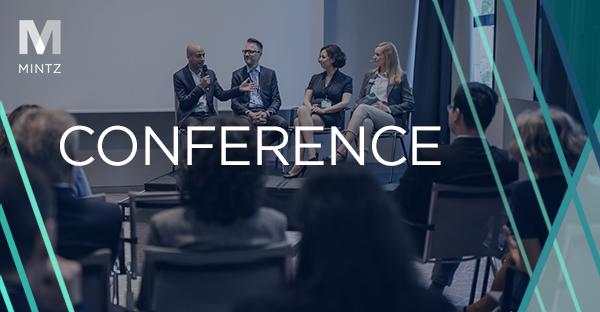 This presentation will discuss the Eliminating Kickbacks in Recovery Act ("EKRA") and its application to the laboratory industry. The presenters will discuss the origins of EKRA, which became law in 2018, and explain how DOJ has used the statute to date.
In our annual webinar, Mintz's Health Care Enforcement Defense team will review the key health care fraud enforcement developments and trends from 2021, assess their likely impact in 2022, and provide recommendations to avoid government scrutiny.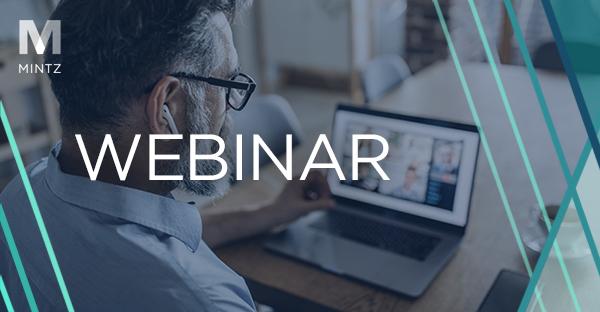 Over the past year, the demand for health care via telehealth has continued to skyrocket as a result of the COVID-19 pandemic and the public's increased comfort with obtaining health care goods and services virtually. During this program join Ellen Janos, Karen Lovitch, Kate Stewart and Alex Hecht as they demystify the current status of laws and regulations, untangle the web of legislation before Congress related to the expansion of telehealth services, discuss recent enforcement activity, and look ahead to trends we see on the horizon.