Theresa has extensive experience advising clients on all aspects of the pharmaceutical supply chain. Her practice involves advising industry stakeholders on a range of business, legal, transactional, and compliance matters. Theresa combines her multilayered industry knowledge with a deep understanding of applicable federal and state legal frameworks, in particular federal and state fraud and abuse laws. She provides clients with strategic counseling and creative business modeling that considers legal restrictions and regulatory risk in light of innovation and business goals.
PBMs and Plans
Theresa applies her comprehensive knowledge of the PBM industry, the legal landscape, and relevant policy initiatives to provide insightful and strategic counsel to plans and PBMs on all aspects of their operations. She regularly assists PBMs and plans in evaluating and structuring innovative strategic alliances, payment structures, and collaborations. She has extensive experience in:
PBM Service Agreements from both the PBM and plan perspective
Rebate Contracting, including value-based and outcomes-based rebating arrangements
Rebate Aggregator and Formulary Service Arrangements
Pharmacy Network Contracting
Workers Compensation PBMs
Specialty Pharmacies
Theresa counsels independent and plan/PBM-affiliated specialty pharmacies on regulatory, operational, and contracting matters. She assists specialty pharmacies with:
Drug Purchase and Service Arrangements
Fraud and abuse risks in connection with arrangements with pharmaceutical manufacturers
Payor Relationships
Wholesaler Arrangements
Prescription Drug Adherence Programs
State Pharmacy Law Requirements
Medicare Part D Regulatory Requirements
Drug Distribution and Procurement
Theresa knows that understanding the interaction among all entities in the pharmaceutical supply chain is critical to providing practical, business oriented advice and services. In addition to plans, PBMs, and pharmacies, she advises a variety of different stakeholders in the pharmaceutical supply chain, including:  
Providers negotiating national drug supply and procurement agreements
Group Purchasing Organizations
Reimbursement HUBs
Co-pay and Coupon Program Administrators
Innovative and Direct-to-Consumer Drug Discount Programs
Theresa advises entrepreneurial health care providers on innovative platforms for the delivery of prescription drugs, pharmacy benefits, and drug discounts, including.
Prescription Drug Discount Cards
Direct-to-Consumer Discount Offerings
Disruptor and alternative model PBM services
Digital Pharmacy Services 
Theresa advises telehealth technology developers, telehealth providers, and pharmacies on federal and state regulatory schemes applicable to telehealth participation in the pharmaceutical supply chain and the provision of digital pharmacy services. She counsels clients on fraud and abuse requirements, provides contracting support, and assists with structural considerations such as state corporate practice of medicine (CPOM) requirements.
M&A and Transactional Matters
Theresa regularly represents clients in connection with their investment in the pharmaceutical supply chain. She uses her extensive knowledge of the pharmaceutical supply chain to advise clients investing in the industry on structural considerations, corporate matters, regulatory requirements and compliance risks, and business challenges and opportunities. Theresa assists clients in both M&A transactions and private equity investments and has deep experience in contracting matters, complex due diligence reviews, fraud and abuse risks, licensing, and regulatory and change of ownership (CHOW) filings.
COVID-19 Matters
Most recently, Theresa has advised clients on the impact of COVID-19 on the pharmaceutical supply chain, including its impact on state pharmacy law requirements, Medicare Part D benefit design requirements, and contracting arrangements.
Theresa is a frequent author and speaker on regulatory and policy issues affecting pharmacy benefits and the pharmaceutical supply chain and a regular contributor to the firm's Health care Viewpoints.
Education
Duke University (JD, summa cum laude)
Bowdoin College (BA)
Experience
Represented Cigna as health regulatory counsel in its acquisition of Express Scripts.
Represented Catamaran (f/k/a CatalystRx) in the structuring and negotiation of its PBM services arrangement with CIGNA.
Represented national worker's compensation PBM in connection with multiple worker's compensation PBM acquisitions.
Represented a national specialty pharmacy provider in connection with an internal compliance audit and investigation and response to government investigation.
Advised national pharmacy chain in multiple specialty pharmacy and long-term care pharmacy acquisitions.
Represented SingleCare, a discount medical and pharmacy card operator ("DMPO"), in its contracting with pharmacies, providers and other vendors.
Served as regulatory counsel to a consortium of investors led by TPG Capital and Welsh, Carson, Anderson & Stowe in their $4.1 billion acquisition of Kindred Healthcare, Inc. (NYSE:KND). The transaction was recognized by The Deal as the 2018 Private Equity Deal of the Year.
Advised a global health care company on a variety of issues in connection with its acquisition of several health plans and provider groups, including health care regulatory due diligence, health care regulatory advice regarding transaction structure and strategy, and preparation of regulatory notices and other filings.
Advised national pharmacy chain in connection with government agency arrangement to provide accessible COVID-19 testing.
Recognition & Awards
BTI Consulting Group: Client Service All-Star (2020)
Chambers USA: District of Columbia (Up and Coming) – Healthcare (2014, 2015)
Nightingale's Healthcare News: Outstanding Young Healthcare Lawyers (2005)
Phi Beta Kappa
Recent Insights
News & Press
In an article published by Bloomberg Law, Mintz Member Theresa C. Carnegie was quoted on the Trump administration's proposed foreign drug pricing rule and potential legal challenges from the pharmaceutical industry.
Events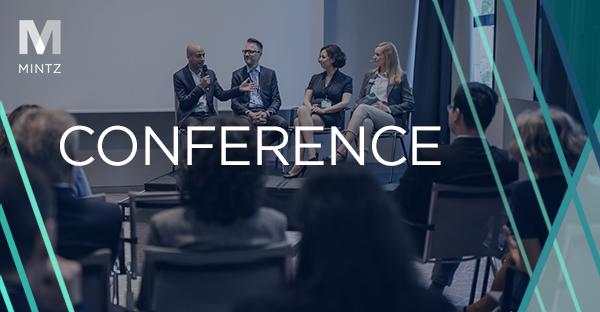 The 6th Annual Pharmacy & Pharmaceutical Industry Summit will provide attendees with a week of virtual seminars covering a variety of topics affecting the industry and driving change at an unprecedented rate.
Join us for our 5th Annual Pharmacy & Pharmaceutical Industry Summit on Tuesday, October 27 - Wednesday, October 28 for a look at the 2021 legal and policy outlook for pharmacy benefits and the pharmaceutical supply chain in light of these pivotal events.