MedTech, Tools, and Devices
Supporting the Life Cycle of MedTech Companies & Products
We help medical technology companies strategically develop markets, meet financing sources and raise funds, deal with health regulatory agencies, and adhere to life in the capital markets. 
Share
Awards
Managing Intellectual Property
Top Life Science Patent Practice
IAM Patent 1000
Patent Practice and 6 life sciences attorneys recognized, "World's Leading Patent Practitioners" (2018)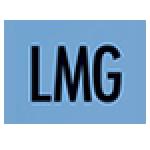 LMG Life Sciences
5 LMG Life Sciences "Stars"
Our Experience
Case Study
Mintz helped two in-house Johnson & Johnson attorneys conduct due diligence for J&J's $4.325 billion acquisition of Abbott Medical Optics (AMO). Mintz attorneys assessed AMO's patent portfolio, license and settlement agreements, and patent litigations and made freedom-to-operate assessments.
Case Study
Mintz is helping a manufacturer and distributor of device systems used in wound treatment pursue Medicare and Medicaid coverage options throughout the country, including negotiating coding. Mintz attorneys met with the Centers for Medicare & Medicaid Services (CMS) regarding scope of coverage.
Case Study
Mintz is helping a client that manufactures medical technologies for facility and home-based care design and implement corrective actions in response to an FDA follow-up inspection. Although the client has two open FDA inspections, Mintz attorneys have helped the company avoid a warning letter.
Our Approach
Through the coordinated efforts of Mintz and ML Strategies professionals, you have one team to address all of the routine steps and unanticipated challenges of shepherding products through entire life cycle — from concept and design to development and testing, and through the final product launch and commercialization. You also have strategic business advisors who have experience working with large medical technology companies and who provide a comprehensive range of guidance, including in complex transactions, regulatory matters, and patent strategy.
Business Counseling & Transactions
Public company compliance — maintaining compliance with SEC-mandated reporting 
Mergers and acquisitions — asset or whole company acquisitions and divestitures; mergers of equals 
Strategic alliances — joint venture and collaborative research agreements; development and licensing arrangements 
Financings — public securities offerings, private equity transactions, venture capital investments 
​Patent Prosecution & Counseling
We will help you at any stage of portfolio development to ensure you are on the right path to successfully protecting your competitive position in the marketplace. Our attorneys produce technically excellent patents tailored to international jurisdictional requirements and provide strategic advice on comprehensive portfolio development. We author complex patentability, freedom-to-operate, and inventorship opinions. And we conduct portfolio audits.
Litigation
Products Liability — Develop comprehensive product liability prevention strategies, and provide education and training to management, sales force, and development teams
Intellectual Property — Technically knowledgeable professionals with experience successfully defending companies against claims of infringement, and in enforcing patent rights against infringing competitors 
Health Care Enforcement Defense — Vigorous defense against state or federal government investigations or litigation, representation in negotiations of Corporate Integrity Agreements with HHS OIG, and guidance through the self-disclosure process 
Health Regulatory & FDA
Regulatory — Counseling on regulatory and reimbursement status of products and procedures, and on strategic pathways for bringing new products to market
Compliance — Advice to maintain compliance with fraud and abuse laws, and to remain in compliance with FDA and related requirements, including those for product approval, arrangements for outsourced services, advertising, and responses to FDA 483s and warning letters
FDA — Preparation and prosecution of marketing applications, devising effective government relations strategies, and responding to FDA enforcement actions
What Our Clients Are Saying
When it comes to law firms, Mintz rolls off my tongue the fastest, especially for a major issues that I don't know how to approach. I know they'll do the analysis and figure it out.
Deputy Chief Intellectual Property Counsel, Large Med Tech Company, BTI Client Satisfaction Survey
Mintz is the top of our list for opinion work & due diligence for acquisitions.
Assistant General Counsel - Patents, Large Med Tech Company, BTI Client Satisfaction Survey
Meet Mintz
​Our team of Mintz and ML Strategies professionals will help you address the challenges involved in shepherding your product through its entire life cycle.