Insights Center
Thought leadership, news, events — you will find them all here, right at your fingertips. We've consolidated the firm's most popular content in one, easy to search location. Enter a key word or phrase to find pertinent blog posts, articles, press releases, and upcoming events.
Mintz Viewpoints
Showing 1 - 8 of 8718 results
News & Press Releases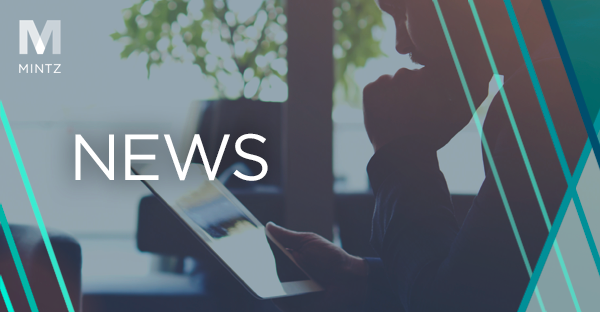 Mintz Member and Chair of the firm's Project Development & Finance Practice Audrey Louison was selected to participate in Law360's 2021 Project Finance Editorial Advisory Board, which is a designated group of attorneys that provide feedback on the publication's project finance news coverage and insights on how best to shape future coverage.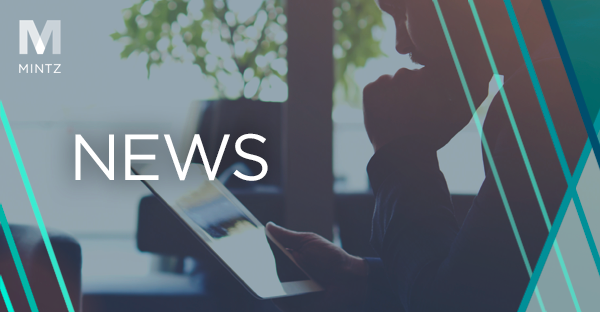 Mintz Member and Co-chair of the firm's Financial Services Practice Pete S. Michaels and Associate Alyssa C. Scruggs co-authored an article published by the American Bar Association's Litigation Section examining the popularity of environmental, social, and governance (ESG) investing and an increase in the number of activist shareholder ESG litigations, which, using creative and novel legal theories, are starting to gain traction in the courts.
Mintz Member and Founding Chair of the firm's Immigration Practice Susan Cohen was quoted extensively in an article published by Bloomberg Law on continued uncertainty for employers of temporary visa holders even after the expiration of former President Donald Trump's order barring entry to the United States for certain foreign workers in response to pandemic-related job loss.