Thomas R. Burton, III
Member / Chair, Energy & Sustainability Practice
+1.617.348.3097
Tom Burton's zeal for innovation and passion for energy and sustainability have shaped the clean energy industry. He created one of the nation's first clean energy legal practices. Clients ranging from investors to entrepreneurs to Fortune 100 companies rely on him for creative and strategic legal solutions, and he has completed hundreds of venture capital and private equity financings, mergers and acquisitions, and IPOs. He guides the industry's next generation of leaders through active involvement with start-up organizations and accelerators. The Northeast Clean Energy Council recognized his pioneering role in the Northeast with a Decade of Influence award in 2017.
Tom's global practice focuses on complex corporate finance matters including mergers and acquisitions, venture capital, private equity, securities transactions, and special purpose acquisition companies (SPACs). He represents high-growth and emerging businesses, including companies in the energy and clean technology, social media and software industries, as well as life science companies, from start-ups to public companies.
In 2004, Tom founded, and currently chairs, the firm's Energy & Sustainability Practice, which has completed more than 500 transactions across energy sectors totaling over $10 billion since 2006. Serving more than 250 clients, spanning the ecosystem from emerging companies to large corporations, venture capital and private equity funds, investment banks, project developers, and family offices, the firm is recognized nationally as a leading law firm in the space. Tom is ranked by Best Lawyers in America in the Corporate Law section, and he is recognized by The Legal 500 United States as "rising to the fore" in energy technology for Venture Capital and Emerging Companies.
On the corporate and securities side, Tom has served as counsel in the structuring and completion of over 400 venture capital and private equity financings, representing both the funds providing the capital and the emerging growth companies seeking funding. His work in this area has raised billions of dollars. He organizes venture capital funds and represents them in their portfolio investments. Tom is also a key contributor to MintzEdge, an online resource for entrepreneurs that includes useful tools and information for starting and growing a company. In addition, he devotes a portion of his practice to counseling social enterprise companies, impact investors, and nonprofit companies.
Tom routinely counsels businesses on their growth and development, advises their boards of directors on corporate governance matters, and participates in an array of transactions, from private and public offerings to mergers and acquisitions, joint ventures, and technology transfer matters. Tom also has experience in advising investment banks in private placements and underwritten public offerings of equity securities, and in their role as financial advisor in mergers and acquisitions.
He applies his background in corporate finance to counsel energy and clean technology companies through all stages of formation, financing, and exits. His energy and clean technology clients span markets such as solar and wind, smart grid and energy efficiency, energy storage, water technologies, waste treatment, biofuels, electric vehicles, and green buildings.
Education
Boston College (JD, Order of the Coif)
Boston College (BA)
Experience
Represented XL Hybrids, a hybrid vehicle company in its merger with SPAC, Pivotal Investment Corporation II (NYSE: PIC), a special purpose acquisition company (SPAC). The combined company will be named XL Fleet and will be listed on the New York Stock Exchange. The merger values XL at $1 billion
Represented enVerid Systems, Inc., an HVAC load reduction solutions company, in its $20M Series B funding with financing led by Breakthrough Energy Ventures.
Represented FloDesign Sonics, developer of a unique acoustic cell processing platform for the industrialization of cell and gene therapy manufacturing, in its sale to MilliporeSigma.
Represented Big Belly Solar, the global leader in waste solutions for public places, in their partnership with private equity firm McCarthy Capital.
Represented Spring Lane Capital in its investment in Aries Clean Energy.
Represented Boston Metal, a company that focuses on producing metal with no pollution, in its $20M Series A financing led by Breakthrough Energy Ventures, The Engine, and Prelude Ventures.
Represented Greentech Media, Inc. in the sale of its business to Woods Mackenzie (Verisk Analytics, Inc.).
Represented Vionx Energy in licensing technology from United Technologies Corporation and subsequent equity financing.
Represented Titan Advanced Energy Solutions, a company that has produced cutting-edge technology to increase battery charge capacity and extend battery life, in a Series A financing deal led by both Schneider Electric Ventures (SEV) and Energy Innovation Capital (EIC).
Represented IRI Ventures US in committing to a large eight figure financing.
Represented Cambrian Innovation, Inc. in Series B preferred stock financing.              
Represented First Solar, Inc. in its acquisition of TetraSun.
Represented XL, the leader in connected fleet electrification solutions for commercial and municipal fleets, in its acquisition of Quantum Fuel's electrification division, as well as its $22M Series D financing and Series A, Series B, and Series C financings and in its Windsail Capital debt financing.
Represented NanoSteel in securing a $10M venture loan facility from Nasdaq-listed Horizon Technology Finance Management.
Represented Aspen Aerogels in its $82.5M Initial Public Offering.
Represented EnerNOC, Inc. in its acquisition of Pulse Energy.
Served as counsel to Canaccord Genuity in $32.5M and $37.4M follow-on public offerings for Rubicon Technology.
Represented True North Venture Holdings, a venture capital firm focused on early stage energy, water, agriculture, and waste investments, in a $20M Series B financing of an undisclosed company as well as on numerous equity investments.
Represented GreatPoint Energy in its $1.25B financing and joint venture with China-based Wanxiang Holdings; selected as Greentech Media's Deal of the Year.
Represented EnerNOC, Inc., now Enel X, in its IPO and follow-on offerings ($97M, $108M, and $97M, respectively).
Represented Canaccord in Televent GIT, S.A. follow-on public offerings ($66M and $115M, respectively).
Formation of New England Energy Innovation Collaborative (now the Northeast Clean Energy Council).
Represented the sale of Beryllium, LLC to U.C.B.
Recognition & Awards
Chambers USA: Massachusetts – Energy & Natural Resources (2021 – 2022)
JD Supra: Top Author, Readers' Choice Awards – M&A (2022) 
JD Supra: Top Author, Readers' Choice Awards – Energy (2017 - 2019)
Best Lawyers in America: Corporate Law (2015 - 2023); Mergers and Acquisitions Law (2021 - 2023); Energy Law (2015 - 2023)
Decade of Influence Award, Northeast Clean Energy Council (2017)
Wunder Capital: 100 People Shaping Cleantech on Twitter (2015)
Recognized by The Legal 500 United States as "rising to the fore" in energy technology for Venture Capital and Emerging Companies (2014)
Included on the Massachusetts Super Lawyers list: Securities & Corporate Finance (2004, 2010 – 2021)
Euromoney's LMG Cleantech & Renewable Energy: Top 100 Lawyers in CleanTech (2013)
Euromoney's LMG Cleantech & Renewable Energy: Top 10 Clean Technology and Renewables Law Firm
Watershed Capital Group: #2 US Clean Technology law firm
World Technology Award Finalist: Law (2010) (The World Technology Network awards are released in association with Time, Fortune, Technology Review, CNN, and Science)
Boston Business Journal: 40 Under 40 (2009)
Susan Grant Desmaris Award, Boston College Law School
Order of the Coif, Boston College Law School
Involvement
Presenter, American Bar Association's Business Law Virtual Spring Meeting, "What You Need to Know About Environmental, Social, and Governance Criteria and Their Impact on Private Equity Deals" (2021)
Leadership Board, Beth Israel Deaconess Medical Center (2020)
Advisory Council, SeaAhead, a bluetech startup platform (2019-2020)
Moderator, Virtual Momentum Summit, "Out of Crisis, Innovation is Born" (2020)
Presenter, Planning Your Next Round of Financing in light of COVID-19 (2020)
Presenter, A Practical Overview of the CARES Act and How It Can Help Your Construction Business (2020)
Panelist, The Impact Capital Summit (2017-2020)
Chair, New England Aquarium Board of Trustees (2020)
Judge, Cleantech Open Northeast Regional Finals (2012 – 2015, 2018)
Judge, MIT Clean Energy Prize; Grand Prize (2018), Track Final Round (2014), Grand Prize (2012), and Energy Efficiency and Infrastructure Finals (2011)
Board of Directors, Boston Golf Club (2013-2019)
Chair, Boston College Law Day (2017, 2018)
Selection Committee Member, Big Path Capital's SmarterMoney+ Review (2016)
President, Boston College Law School Alumni Board of Directors (2016)
Judge, MIT $100K Pitch Competition (2015, 2016)
Presenter, Cleantech Open Northeast CleanWeb Prize by Mintz & EnerNOC, Inc. (2014, 2015)
Presenter, Department of Energy Clean Energy Business Plan Competition (2012 - 2014)
Board of Trustees, Doug Flutie Jr. Foundation for Autism (2008 - 2014)
Co-chair, Massachusetts Water Innovation Mission to Israel (2012)
Judge, Cleantech Open National Finals (2010, 2011)
Judge, MassChallenge Business Plan Competition (2010)
Advisory committee member, Flutie Spectrum Enterprises LLC
Advisory committee member, UMass Lowell Center for Sustainable Production Cleantech Project: An Agenda for a Healthy Economy
Case Studies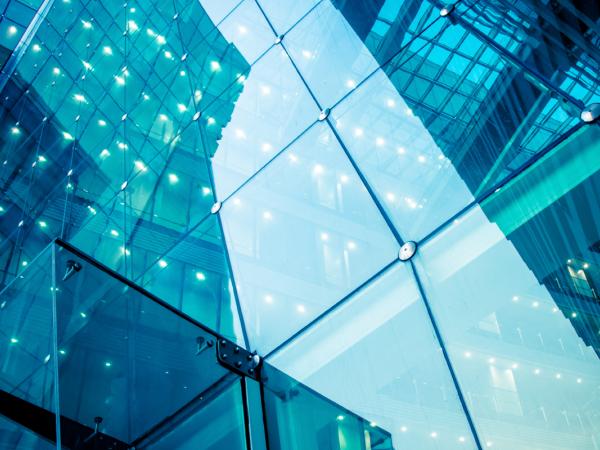 Case Study
Mintz analyzed PitchBook data to produce an in-depth report on the record rise in special purpose acquisition company (SPAC) fundraising in the US since 2020 and the recent increase in SPAC merger activity. We also explore how SPACs could evolve and litigation challenges to SPAC IPOs and transactions.
Case Study
Read about ideas for cutting greenhouse gas emissions in the Northeast by 80% by 2050 and related challenges discussed at a summit co-hosted by Mintz, the Northeast Clean Energy Council, and The Brattle Group.